CD Spotlight




Dance music needs more artists like Miguel Migs. His songwriting, playing and producing talents shine on his new Those Things disc due March 20th on Salted. By fusing the organic - live instrumentation - with the electronic, Migs achieves a unique, soulful sound that works the body and the heart. For Those Things, Miguel even drops a reggae burner with Junior Reid on vocals, as well as a couple of easy-groovers with long-time collaborator, Lisa Shaw. LISTEN!


Digital Spotlight




BSOD's original mix of A Bit Sketchy has got heads noddin' in the office. The Play Digital release is Funky, Electro House at its booty-shaken finest. If only Microsoft's Blue Screen Of Death was this much fun... LISTEN!


Vinyl Spotlight




Paul Van Dyk's Vandit Imprint drops Lange Vs. Gareth Emery's Another You, Another Me. a Funky Trance release with a nice throbbing percussive tech house remix by Terranova & Austin Leeds. LISTEN!









../ Music Trends: DanceRecords.com Online Store
What makes a good online music store? Is it flashy graphics with lots of dazzling animation? Is it customer service where the emphasis is actually on the customer? Is it the ability to find what you're looking for quickly and efficiently? For this month's MusicTrends, we are going to explore DanceRecords.com.
>>> FULL STORY



../ TestDrive: Audio-Technica ATH-PRO700 Headphones
When Audio-Technica, the esteemed Japanese manufacturer of microphones and headphones, decided to enter the professional DJ headphone market several months ago, our expectations were quite high. Audio-Technica has developed a number of outstanding transducer products over the years and we were hoping their new ATH-PRO700 headphones would live up to their reputation. Many of us expected Audio-Technica to decimate the DJ headphone playing field, and in one product introduction, own the high-end DJ market with their new PRO700's. Sadly, Audio-Technica decided to imitate, and not innovate...
>>> FULL STORY



../ TestDrive: IK Multimedia CSR
IK Multimedia, a concern who has made a concerted effort to offer a wider breath of products as of late, has released their own dedicated reverb plug-in, which has been modeled on the classic units of yore.
>>> FULL STORY






../ TestDrive: iSoundCap iPod Hat
Here at Futuremusic, we're big fans of iPod hats. After getting our meaty paws on the first generation iPod Shuffle, we couldn't help but notice that a dedicated iPod Hat would be the ultimate accessory for anyone leading an active lifestyle. A couple of snowboarders on staff here actually designed their own Shuffle hats and took to the slopes, but when the weather warmed up, they're iPod baseball hat designs were not nearly as inspired. Enter iSoundCap.
>>> FULL STORY



../ TestDrive: Ecler Nuo4 MIDI DJ Mixer
The Ecler Nuo4 MIDI DJ Mixer offers a tremendous value to the modern DJ who wants a mixer that bridges the gap between the analog and digital worlds for only $749...
>>> FULL STORY



../ TestDrive: Apple iPod Shuffle 2.0
The second incarnation of the Apple iPod Shuffle hit our offices several days before the national rollout and caused quite a sensation. The all aluminum chassis, with a built-in clip, looked beautiful and was quite the music fashion statement when each of us sported the digital player during our individual TestDrives...
>>> FULL STORY



../ Apple iPhone In Early 2007?
Apple iPhone speculation is heating up with the Commercial Times of China reporting that Taiwan-based Hon Hai Precision Industry Co will soon begin production on an iPod phone. The newspaper cited industry sources who confirmed that Hon Hai Precision Industry Co Ltd has secured contracts from Apple Computer for 12 million mobile handsets that also function as music players...
>>> FULL STORY



../ MusicTrends: Mobile Music Sales
According to a report published by 3, the UK mobile media company, if mobile sales continue to grow at the same pace they could rival, and eventually overtake, computer-based downloads in just five years.
>>> FULL STORY




../ MusicTrends: DJ MIDI Controllers
The DJ MIDI controller market has been simmering for the last couple of years with several boutique manufacturers stealing the majority of the business, and the buzz. However, two small events in the last week have raised the eyebrows of several industry watchers who feel this segment will come to a boil by early January...
>>> FULL STORY



../ TestDrive: Sony PCM-D1 Portable Recorder
When Sony first showcased the PCM-D1 at the AES trade show, I got a severe case of technolust. The sexy, beautifully designed, unit was a true digital recorder with built-in mics, a titanium case, and no internal moving parts, save for the tasty analog level meters. As I wiped the drool from my bottom lip, I couldn't help but think that this was the first Sony product in years that I wanted no matter what the cost. Unfortunately, after using the unit, I think I'll save the $2000 dollars it costs for owning one.
>>> FULL STORY



../ Output Recordings Closes Up Shop
Output Recordings, the UK based label, has ceased operations. In a farewell "letter" to industry contacts, the label's founder and owner, Trevor Jackson, ranted about artist conflicts and financial strains as the reason to shutter the label which was home to LCD Soundsystem, The Rapture, Mu, Tet, and others including Jackson's own musical ventures, Playgroup and Underdog.
>>> FULL STORY



../ Apple Updates iPod Line
Apple Computer completely revamped the entire iPod line in a pre-emptive strike to the back-to-school and holiday shopping seasons. The new iPod features a 60 percent brighter and more vibrant 2.5-inch color display perfect for watching TV shows and now Hollywood movies right in the palm of your hand.
Apple also introduced the all-new iPod nano with a new aluminum body, a claimed 24 hours of battery life and more than twice the music capacity for the same price as the previous generation. The new iPod nano features Apple's innovative Click Wheel and an even smaller, thinner and lighter design available in silver, pink, green, blue and black.
The real buzz came when Apple introduced the new iPod Shuffle. Nearly half the size of the original, the new iPod shuffle is just half a cubic inch in volume, weighs just half an ounce and features a stunning all-new aluminum design and a built-in clip which makes it the most wearable iPod ever.
Apple has released iTunes 7, delivering new features such as the new album and Cover Flow views of music, TV shows and movies, enabling users to quickly find titles in their library as well as casually browse through and re-discover titles they already own.
Apple also displayed a set-top television device dubbed the "iTV." Looking similar to a Mac Mini, but half the height, the iTV contains a variety of connectors, including USB, Ethernet, RCA video connectors, HDMI, optical audio and 802.11 wireless connectivity. The iTV should make its debut next year possibly with the release of Mac OS 10.5.
>>> FULL STORY



../ TestDrive: Amplitube 2
Let's just get this out of the way immediately. The sound quality of Amplitube 2 is simply amazing. IK completely revamped the sound engine of Amplitube 2 with a new technology dubbed Dynamic Saturation Modeling (DSM) which mimics each component's circuit boards, tubes, cabinets, stomp boxes and other attributes to obtain the most accurate emulations to date. The improvement in aural quality is staggering when compared to the first incarnation of Amplitube, and opens the doors even wider for electronic musicians to create tantalizing sonic landscapes...
>>> FULL STORY



../ New Faderfox Controllers Announced
Faderfox has announced the second generation of their handmade MIDI controllers for DJs and electronic musicians. Faderfox also revealed that the controllers, which have only been available in limited supply in Europe, now have a North American distributor. The ingenious, over-the-keyboard design remains, but the new units have been revamped to meet the needs of Ableton Live and Native Instruments Traktor users.
>>> FULL STORY



../ TestDrive: Ultimate Ears Super.fi 5 Pro
Usually the arrival of yet another set of earphones in our mailbox doesn't cause much of a stir in our offices, but the super.fi 5 Pro earphones by Ultimate Ears caused a quite a sensation. I was the first to get my grubby hands on the sleek metal case that housed the super.fi Pro's and the multitude of accessories that came along for the ride...
>>> FULL STORY



../ Sound Artist Trimpin Triumphs With Der Ring
Gerhard Trimpin, a brilliant sound artist, is someone you've probably never heard of. Trimpin, who legally only goes by his surname, has been creating brilliant music installations since he was a boy. The sound sculptures fuse mathematics, acoustic instruments and computer-controlled mechanics into a fascinating sonic blend that never fails to inspire.
>>> FULL STORY



../ Experimental Sky Orchestra Lifts Off
Luke Jerram, a sound artist, working with international hot air balloon pilot Peter Dalby and composer Dan Jones has developed The Sky Orchestra, an ongoing research project that explores how one can perceive an sonic experience while asleep. It is an experimental artwork bringing together performance and music to create visual audio installations within the air and within the mind.
>>> FULL STORY







Advertise on Futuremusic.com! | Privacy Policy | Employment Opportunities | Contact Us
Copyright © 2006 Futuremusic® All Rights Reserved.



TestDrive will feature the lab results of our DJ Experiments so that everyone can get in on the action. Take the latest electronic music releases, mix vigorously with bleeding-edge DJ production technology in a large beeker, and then cook the hell out of it!
Check out our latest TestDrive: Audio-Technica ATH-Pro700 DJ Headphones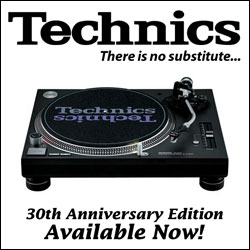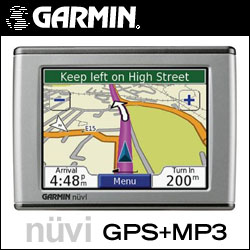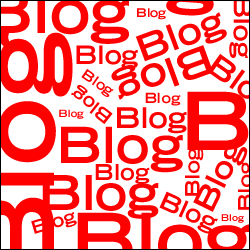 News Archives



Digihear? Stories: January 2007
Digihear? Stories: December 2006
Digihear? Stories: November 2006
Digihear? Stories: October 2006
Digihear? Stories: September 2006
Digihear? Stories: August 2006
Digihear? Stories: July 2006
Digihear? Stories: June 2006
Digihear? Stories: May 2006
Digihear? Stories: April 2006
Digihear? Stories: March 2006
Digihear? Stories: February 2006