CD Spotlight



Via new recording advances and automation techniques, Richie Hawtin uses his new-found freedom to release a stunning surround sound mix. DE9: TRANSITIONS, the third part of the DE9 series that started with Decks, EFX & 909 (1999) and was followed by DE9: Closer to the Edit (2001), is easily Hawtin's best mix release to date. LISTEN!


Digital Spotlight




John Digweed unleashes a fresh selection of Bedrock classics along side of all new bangers in this relentless mix for AOL DJ Sessions. Released on the new INgrooves digital label. LISTEN!


Vinyl Spotlight




As Zoo Brazil and Laid, this Swedish duo have been behind some of the better selling underground house records of the last couple of years. Boy is warm, sensual Deep house wrapped around pulsing four on the floor drums. Slade keeps things raw and stripped back, with skittering old school machine rhythms joining scattered bleeps for a late night jack track. LISTEN!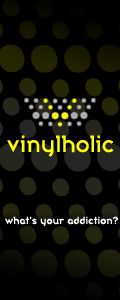 ../ Spitzer Continues To Air Out Radio Stink
Fumigation Hits Warner Music Group After settling with Sony BMG four months ago for $10 million, Elliot Spitzer, Attorney General for New York, aimed his legal guns at Warner Music Group. Warner has agreed to a $5 million dollar settlement for providing radio stations and their employees with financial incentives in exchange for airplay, a practice commonly known as "pay-for-play" or payola.
>>> FULL STORY






../ Record Labels Face New Threat From
Satellite Radio
Relentless Challenges From New Technology

Since the original Napster burst forth, record labels have faced one threat after another from new digital technology that has significantly eroded their profits over the last six years. The latest thorn is coming from satellite radio stations, XM and Sirius, who have recently debuted new player/recorders. The new devices have the ability to record broadcasts and then let the listener tune it at their convenience, similar in functionality to the popular TiVo Digital Video Recorder (DVR).
>>> FULL STORY



../ Radio Stations Unite For Digital
In order to successfully promote new digital radio technology, lobby automakers and compete against satellite radio, eight large celestial radio companies have formed a group to tackle these important issues as a unified force.
>>> FULL STORY



../ Head2Head: Shure VS. Etymotic
The Shure E5C and the Etymotic ER-4P are some of the very best earphones money can buy. Both contain high-quality components and have expansive signal to noise ratios that reveal details in music that most never knew existed. These earphones, sometimes called "earbuds" by the industry, are reserved strictly for audiophiles who demand the very best in listening, and at $499 for the Shure E5C, and $330 for the Etymotic ER-4P, you can see why...
>>> FULL STORY




../ Sprint Launches Cellular Music Service
Sprint Nextel, has very quietly launched the first legal music download service for cell phones in the United States. The new Sprint Music Store allows customers to download a complete song directly to their cell phone for $2.50 without having to connect their phone to a computer. Usually a service of this nature is hyped with a tremendous marketing campaign. However, Sprint hasn't promoted the service at all, and it isn't even touted on their website's homepage.
>>> FULL STORY



../ i2hub P2P Network Shuts Down
i2hub, a small, but very potent Peer-To-Peer (P2P) file sharing network specially for college students, has suddenly shut down citing legal ramifications from the entertainment industry. The service, which ran on an advanced, super high-speed network that linked 240 universities and colleges, was created by Wayne Chang when he was a sophomore at the Amherst campus of the University of Massachusetts.
>>> FULL STORY




../ Sony BMG Suspends CD Antipiracy Spyware
Sony BMG Music Entertainment, will temporarily cease production of their controversial copy-protected CDs in an abrupt about face. The "rootkit" CDs were designed to limit the number of copies that could be burned, prevent the consumer from creating MP3s and inhibit the songs to be imported into Apple's iTunes music software.
>>> FULL STORY



../ Native Instruments Readies Guitar Rig 2
Native Instruments, is preparing to release Guitar Rig 2, the follow up to their successful guitar processing software/hardware combination, on November 30, 2005. When Guitar Rig debuted, it caused an instant sensation inside and outside the guitar community. Finally there was a comprehensive solution for the guitarist who wanted to delve deeply into processing beyond the four knobs on a stomp pedal. Native Instrument's (NI) inclusion of a hardware pedal rig cemented the deal by offering an all-in-one product that other software manufacturers neglected. Outside the guitar community, electronic musicians were ecstatic that there was finally software which could emulate all those gritty effects which took hours of tweaking to obtain. However, beyond this exciting new release, Guitar Rig 2 reveals the company's strategy for the future...
>>> FULL STORY




../ MySpace Launches Record Label
MySpace.com, developed by Tom Anderson as a social networking site to compete with Friendster, is launching its own record label with Interscope Records. The site has 35 million registered users and has become vastly populated with musicians, bands and other music aficionados...
>>> FULL STORY



../ Grokster Ceases P2P Service
Grokster Ltd. has discontinued its infamous Peer-To-Peer (P2P) service and stopped distributing their file-sharing software in a sudden settlement with the Recording Industry Association of America (RIAA). This announcement comes after losing its case before the U.S. Supreme Court in June. The embattled company also states that it "hopes to have a safe and legal service available soon."
>>> FULL STORY



../ DVD-Jon Imported For Secret Oboe Project
Jon Lech Johansen , AKA "DVD-Jon", the brilliant 21 year old programmer is now working for San Diego based MP3Tunes, a private company captained by Michael Robertson who founded MP3.com. The hiring of Johansen has raised the eyebrows of many content companies who have come to fear his reverse engineering genius. Both Johansen and Robertson have the propensity to thumb their nose at the establishment, which could make the pairing a double threat.
>>> FULL STORY



../ Billboard Debuts New Euro Chart
One of the biggest problems facing music lovers today is the staggering amount of new music available. New artists and the online music stores that sell their songs are popping up on the Internet like dandelions after the first spring rain.
>>> FULL STORY



../ TestDrive: Alienware Premium Backpack
The Alienware Premium Backpack is a high-quality, stylish transport for your laptop and mobile music accessories. This great-looking, black bag comes with a cushioned interior pocket for shielding your computer from knocks and bumps, and has plenty of storage for your peripherals.
>>> FULL STORY

../ Allen & Heath's Revolutionary Xone:3D
Allen & Heath showcased its innovative Xone:3D DJ Mixer/Controller workstation at the AES convention in New York City. The 3D, one of six working prototypes, brings the two very different worlds of the vinyl and digital DJ seamlessly together in a well-thought out and brilliantly executed design.
>>> FULL STORY



../ Native Instruments Announces Traktor 3
Native Instruments announced the third incarnation of Traktor, their DJ mixing software, would be available in November for $279. Traktor, which owes its popularity more to Native's marketing muscle than it its features, aims to meet its critics head-on by addressing many of the problems that have plagued the software from the start.
>>> FULL STORY



../ Mix Contest To Aid Katrina Victims
Experiments In Sound, Futuremusic's ultimate DJ and VJ mix competition, will donate a portion of the proceeds to the victims of Hurricane Katrina, and to rebuild the vital, musical heritage that is New Orleans. In order to accomplish their goal, Futuremusic is extending the deadline for DJ and VJ mix entrees to October 31, 2005.
>>> FULL STORY



../ Download Price Hike Imminent
Rumors of a rise in individual download prices on the leading online music services surfaced again when Steve Jobs, Apple Computer's CEO, did some major whining to the press that he was being pressured by several major labels to increase prices.
>>> FULL STORY






../ Access Shipping Virus TI Synths
Access announced a shipping date of October 3, 2005 for their new line of TI hardware synths. The synths were originally announced 18 months ago and were demonstrated almost a year ago at Winter NAMM, but never materialized at retailers.
>>> FULL STORY



../ Volkswagen USB Music Connection
Volkswagen AG announced a USB music option on the Golf, Golf Plus and Touran models beginning in December of 2005. The 195 Euro/$240 US Dollar option will allow drivers to plug in a USB storage device directly into the car's sound system for immediate playback.
>>> FULL STORY




../ TestDrive: Native Instruments Absynth 3
When Native Instruments announced a new version of Absynth, their popular software synthesizer, many of us at Futuremusic began to noticeably drool. When Native Instruments (NI) nails a product from the get-go, like they did with Absynth, each version just gets significantly better by taking the solid foundation to the next level. Absynth 3 is a must have for any musician with an interest in creating provocative ambient soundscapes, film scoring and the exploration of dynamic synthesis...
>>> FULL STORY



../ Apple Introduces iPod Nano, ROKR Phone & iTunes 5
Apple Computer introduced three new products, a new Flash memory iPod dubbed the "nano," the long anticipated iPod cell phone made by Motorola and a new version of iTunes, at an invite-only press conference in San Francisco. Anticipation was high after Apple hyped the contest with their usual over-the-top rhetoric. However, it wasn't the underwhelming Motorola ROKR iPod phone that captured everyone's attention, it was the nano.
>>> FULL STORY






../ Denon Announces New CD/MP3 Turntable
Denon DJ announced the debut of a new top-of-the-line CD turntable with a powerful 12-pole Direct Drive brushless motor that delivers 2.5 kg/cm of start up torque to better emulate the power vinyl turntables on the market. The new DN-S3500 also provides full support for MP3 playback including a new MP3 Memo system that saves cue points and loops to internal memory, as well as the first ID3 BPM tag system, which automatically recalls the BPM metadata of a given MP3 file.
>>> FULL STORY



../ Cubase SX/SL 3.1 Update Available
Steinberg announced an update to their excellent Cubase SX and SL line of music production software as a free upgrade for existing customers. The new version adds over 50 new features including more robust multiprocessing and support for the new Studio Connections Audio.
>>> FULL STORY



../ Apple/Motorola ROKR iPod Phone
Apple is planning a large media event on September 7, 2005 with Motorola and Cingular to officially announce the Motorola ROKR, a new cellular phone that will run the Apple iPod operating system and be able to play at least 1000 digitally compressed songs. The iPod Cell Phone has been in development for at least a year with speculation that it would be released this summer.
>>> FULL STORY



../ Bob Moog Dead At 71
"Einstein of Analog Synthesis"

Legendary synthesizer inventor Bob Moog died on August 21, 2005 at his home in Asheville, N.C. from an inoperable brain tumor. The tumor was detected in April and unfortunately radiation treatment and chemotherapy were unsuccessful. Moog was 71.
>>> FULL STORY




../ Amazon To Launch Digital Music Service
Amazon.com will launch a digital music service in the near future featuring individual songs for download, as well as a subscription service. Amazon has had licensing discussions with all the major labels and is currently evaluating several digital distributors including MusicNet.
>>> FULL STORY



../ Napster & XM Partner on New Receiver/Player/Service
Napster and XM Satellite Radio Holdings Inc. announced a unique service and device that will enable XM Satellite subscribers to actively bookmark songs they like while listening to the radio. In a dynamic twist, the bookmarked songs will automatically be downloaded to the new combination radio receiver and digital audio player in the MP3 format.
>>> FULL STORY






../ TestDrive: Numark DXM06 DJ Mixer
The DXM06 is an economical, 2 channel DJ mixer residing in the middle of Numark's DXM Digital mixer line. It incorporates solid performance features with basic DJ-oriented effects for a package that is definitely worth a look. For the price, the unit sounds surprisingly good and has a comprehensive toolbox for seamless beat matching and scratching...
>>> FULL STORY



../ Sony Reorganizes To Combat iPod
Sony, is in the final stages of reorganization to address Apple Computer's dominance of the personal music player market, an arena that they once owned with the introduction of the Walkman brand in the seventies. Sony's internal strategy of intense competition between divisions worked for decades until Apple delivered the death blow with the introduction of the wildly successful iPod digital music player.
>>> FULL STORY



../ Grokster, Streamcast Lose Big
The Supreme Court of the United States unanimously ruled that Grokster and Streamcast, as well as other file sharing companies, may be held accountable if their programs induce consumers to illegally exchange copyrighted works.
>>> FULL STORY










Advertise on Futuremusic.com! | Privacy Policy | Employment Opportunities | Contact Us
Copyright © 2005 Futuremusic® All Rights Reserved.





As the name correctly implies, Experiments In Sound, is Futuremusic's latest endeavor for pushing electronic music technology to the very edge of what's possible. Experiments In Sound grew out of Futuremusic's avant-garde events in New York City that featured DJ's taking mixing and live sound reinforcement to a whole new level with the very latest gear and software.

Now Experiments In Sound has become The Ultimate Mix Contest...

After the tremendous success of our groundbreaking The Next Big Thing DJ Contest, Futuremusic has decided to once again create a new paradigm...
Learn more about Experiments In Sound!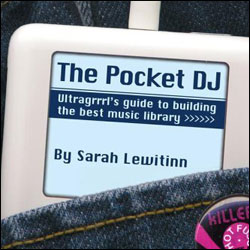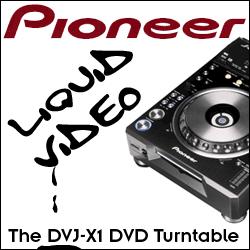 TestDrive will feature the lab results of our DJ Experiments so that everyone can get in on the action. Take the latest electronic music releases, mix vigorously with bleeding-edge DJ production technology in a large beeker, and then cook the hell out of it!
Check out our latest TestDrive of the Alesis XGuitar

Futuremusic wants to thank everyone who participated in The Next Big Thing 2004. John Digweed, Beatport, Alienware, M-Audio, Native Instruments, IK Multimedia, PVDJ, PK Graphics, Ableton, The DubHouse, Propellerheads, Technics, FreeFloat, The Church, PCDJ and every DJ who entered this year's event thank you. From the sheer number of quality mixes, we can tell you that dance music is thriving in the United States. The amount of outstanding talent and creativity really blew us away, and every DJ who's putting their heart, mind and soul behind the music is a winner. John Digweed has made his decision and the winner is...
Think you got skills?? Then start practicing! The Next Big Thing 2005 will kick off at the end of the summer!!
News Archives



Digihear? Stories: November 2005
Digihear? Stories: October 2005
Digihear? Stories: September 2005
Digihear? Stories: August 2005
Digihear? Stories: July 2005
Digihear? Stories: June 2005
Digihear? Stories: May 2005
Digihear? Stories: April 2005
Digihear? Stories: March 2005
Digihear? Stories: February 2005
Digihear? Stories: January 2005
Digihear? Stories: December 2004