CD Spotlight




David Alvarado's new album breaks down the boundaries of typical house music and strips the genre right down to its bones. Very much a listening experience, tracks like Aire and Luna have an almost soundtrack quality. Check it out now! LISTEN!


Digital Spotlight




Doug Waylo's Daydream Fascination builds on his already impressive production talent with this powerhouse track sporting a serious bassline. After its first break this track builds energy by adding haunting female and male vocal samples as well as bringing a moving bassline to the front of the listeners perception. Now Available for download! LISTEN!


Vinyl Spotlight




Lance Jordan's new label, Dusk Recordings debuts with the killer vocal track Sleepless featuring Sylvia Tosun. Jordan's mixes are pure New York late nite while newcomer A.M Corona tries to find redemption with a club radio trance mix. LISTEN!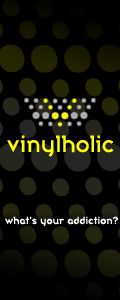 ../ Apple/Motorola ROKR iPod Phone
Apple is planning a large media event on September 7, 2005 with Motorola and Cingular to officially announce the Motorola ROKR, a new cellular phone that will run the Apple iPod operating system and be able to play at least 1000 digitally compressed songs. The iPod Cell Phone has been in development for at least a year with speculation that it would be released this summer.
>>> FULL STORY



../ Bob Moog Dead At 71
"Einstein of Analog Synthesis"

Legendary synthesizer inventor Bob Moog died on August 21, 2005 at his home in Asheville, N.C. from an inoperable brain tumor. The tumor was detected in April and unfortunately radiation treatment and chemotherapy were unsuccessful. Moog was 71.
>>> FULL STORY



../ Amazon To Launch Digital Music Service
Amazon.com will launch a digital music service in the near future featuring individual songs for download, as well as a subscription service. Amazon has had licensing discussions with all the major labels and is currently evaluating several digital distributors including MusicNet.
>>> FULL STORY



../ Korg Announces New Kaptivator
Korg announced an exciting new VJ performance module dubbed the Kaptivator. This self-contained powerhouse is a real-time video manipulator that allows VJs to sample, store, mix, process and simultaneously play back hundreds of video clips from its internal 40 GB hard drive, as well as tweak a live video feed.
>>> FULL STORY



../ Napster & XM Partner on New Receiver/Player/Service
Napster and XM Satellite Radio Holdings Inc. announced a unique service and device that will enable XM Satellite subscribers to actively bookmark songs they like while listening to the radio. In a dynamic twist, the bookmarked songs will automatically be downloaded to the new combination radio receiver and digital audio player in the MP3 format.
>>> FULL STORY




../ TestDrive: Numark DXM06 DJ Mixer
The DXM06 is an economical, 2 channel DJ mixer residing in the middle of Numark's DXM Digital mixer line. It incorporates solid performance features with basic DJ-oriented effects for a package that is definitely worth a look. For the price, the unit sounds surprisingly good and has a comprehensive toolbox for seamless beat matching and scratching...
>>> FULL STORY



../ Sony Reorganizes To Combat iPod
Sony, is in the final stages of reorganization to address Apple Computer's dominance of the personal music player market, an arena that they once owned with the introduction of the Walkman brand in the seventies. Sony's internal strategy of intense competition between divisions worked for decades until Apple delivered the death blow with the introduction of the wildly successful iPod digital music player.
>>> FULL STORY






../ Native Announces Kontakt Experience
German concern, Native Instruments, announced the first instrument collection specifically designed for their flagship sampler, Kontakt 2. Kontakt Experience capitalizes on the advanced functionality of the software's technology to turn the sampler into a broad aural offering - meat 'n' potatoes sounds coupled to some mind-melting sonic booms - for a package that rivals many hardware synths on the market.
>>> FULL STORY



../ Ableton Live 5 Beta Now Available
Ableton just released a beta version of their upcoming Live 5 release. This preliminary release is now publicly available for download from Ableton's website. Ableton states that version 5's feature set extends each core aspect of Live from music production to performance while making the program more intuitive and fun.
>>> FULL STORY




../ Avalon, Formally Limelight, To Close
Avalon New York, formerly the infamous Limelight, will close on July 24, 2005 after only 2 years of continued operation. One of the club's co-owners, John Blair, will join Robbie Wooten at Spirit, another club in dire need of patrons.
>>> FULL STORY



../ RIAA Launches New Ed Campaign
Music United, a coalition composed of many facets of the recording industry and spearheaded by the Recording Industry Association of America, announced a new advertising campaign aimed at parents. The ads promote legal downloading and how to keep children from participating in the illegal Peer-To-Peer (P2P) networks.
>>> FULL STORY



../ Pacha, Morillo Partner On New Super Club
According to recent rumors, the company behind Pacha is partnering with DJ and label owner Erick Morillo on a new New York City super club launching in the Fall of 2005...
>>> FULL STORY



../ Grokster, Streamcast Lose Big
The Supreme Court of the United States unanimously ruled that Grokster and Streamcast, as well as other file sharing companies, may be held accountable if their programs induce consumers to illegally exchange copyrighted works.
>>> FULL STORY



../ Ericsson and Napster Partner
Napster and Ericsson have partnered on a new mobile music download service that will debut in Europe in the next 12 months. The companies are claiming that this will be the first fully integrated digital music service for cellular companies.
>>> FULL STORY



../ TestDrive: Ableton Operator
When Ableton released an update to their latest version of Live 4, their outstanding and versatile audio loop workstation, no one thought it was going to include a new, built-in soft synth. Instead of getting a few additional choice effects, or even an innovative way to manipulate MIDI mathematically like many thought, we got Operator, a FM-based virtual synth. We scratched our heads and wondered if one of Live's engineers secretly developed this compelling synth in his garage and then sprung it on CEO Gerhard Behles when he was just about to bite into a nice piece of Kugel...
>>> FULL STORY



../ Swedes Crack Down On File-Sharing
The Swedish Parliament has passed a new law making any type of file-sharing or digital downloading or copyrighted material illegal. Songs, movies, books and any other copyrighted works are prohibited from being shared online via the popular Peer-To-Peer (P2P) services such as Kazaa and Limewire.
>>> FULL STORY






../ Apple Announces Switch To Intel Chips
Apple Computer announced that it's ending its partnership with IBM and Motorola, and replacing its computers with Intel's microprocessors. There has been a lot of speculation as of late that Apple would make such a move since IBM has not been able to create a version of the G5 processor that will run cool enough for Apple's laptop line, and they have also not been able to keep up with the PC's clock speeds.
>>> FULL STORY



../ TestDrive: Alesis XGuitar
In today's market, there is no shortage of excellent software and hardware available for the guitarist interested in cutting-edge technology. When the Alesis XGuitar found its way into the Futuremusic TestDrive Studio, I wasn't sure what was in store for me. The XGuitar is not just a guitar; it's an axe with a bionic upgrade. Is this a parasitic or symbiotic relationship? Let's find out.
>>> FULL STORY



../ Yahoo To Launch Music Search Engine
Yahoo, Inc. is currently putting the finishing touches on a music specific search engine that will let users look for downloadable songs, music streams and other music data.
>>> FULL STORY






../ Bias Set To Release Peak Pro 5
The fifth generation of Peak, the industry leader of professional stereo recording and editing software on the Mac, has strengthened its foundation in its core assets, solidified the program's attributes in areas where it was coming up wanting, and branched into new niches that it felt the industry wasn't successfully addressing. A number of new features make Peak Pro 5 even more powerful than previous versions, especially in the areas of mastering and professional CD preparation.
>>> FULL STORY



../ Wall Street Cold To Warner IPO
The Warner Music Group (WMG) had its long-awaited initial public offering (IPO) on the New York Stock Exchange (NYSE) on May 11th selling 22 percent of the company to the public and netting $556 million dollars. This is almost 50 percent less then the owners led by Edgar Bronfman had hoped to score prior to the IPO.
>>> FULL STORY




../ DJ Hardware Technology Eclipsing Software
Music Trends May 2005
The MusicMisse show at Frankfurt confirmed that the music hardware industry is far ahead of the software concerns in providing cutting-edge technology to mixologists around the globe. Two new significant launches by Allen & Heath and Mawzer (see pictures below) detailed how the hardware manufacturers' long term horizon is much more far-sighted then the leading software developers who have just attempted to duplicate the physical mixing experience instead of taking the model the next level.
>>> FULL STORY



../ BMG Buys Columbia House
Bertelsmann AG (BMG) announced that it has purchased Columbia House, the large membership club music and movie seller, for around $400 million. Columbia House was BMG Direct's largest competitor with 8 million members in North America. Both music clubs have battled with increased competition from new media ventures, digital downloads, subscription services and dwindling industry sales over the last couple of years.
>>> FULL STORY




../ New Yahoo Music Unlimited Announced
Yahoo announced it's new Yahoo Music Unlimited with a monthly subscription fee that vastly undercuts its competition. The new service will initially offer a million songs from all major labels latest releases and back catalog. An annual subscription is $60.
>>> FULL STORY







../ Head2Head: Flash Music Players
Apple iPod Shuffle VS. Commodore MpetII

Apple's recent introduction of the iPod Shuffle caused us to re-examine the Flash music player landscape. In the past, we were less than impressed with many of the MP3 Flash players on the market. Bulky, unreliable, poor sound quality, short battery life, and Windows integration problems are just a few of the many problems encountered with the units that the leading manufacturers sent us for evaluation...
>>> FULL STORY



../ The Ultimate DJ & VJ Competition
Futuremusic, the cutting edge electronic music company originating The Next Big Thing DJ Mix Contest, has once again pushed the entire industry forward with its Experiments in Sound DJ and VJ Competition.
>>> FULL STORY




Advertise on Futuremusic.com! | Privacy Policy | Employment Opportunities | Contact Us
Copyright © 2005 Futuremusic® All Rights Reserved.





As the name correctly implies, Experiments In Sound, is Futuremusic's latest endeavor for pushing electronic music technology to the very edge of what's possible. Experiments In Sound grew out of Futuremusic's avant-garde events in New York City that featured DJ's taking mixing and live sound reinforcement to a whole new level with the very latest gear and software.

Now Experiments In Sound has become The Ultimate Mix Contest...

After the tremendous success of our groundbreaking The Next Big Thing DJ Contest, Futuremusic has decided to once again create a new paradigm...
Learn more about Experiments In Sound!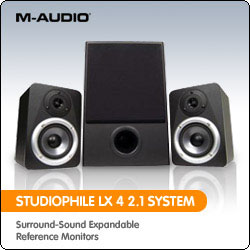 TestDrive will feature the lab results of our DJ Experiments so that everyone can get in on the action. Take the latest electronic music releases, mix vigorously with bleeding-edge DJ production technology in a large beeker, and then cook the hell out of it!
Check out our latest TestDrive of the Alesis XGuitar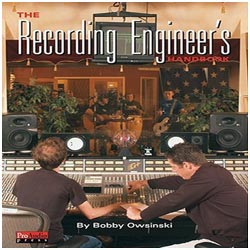 Futuremusic wants to thank everyone who participated in The Next Big Thing 2004. John Digweed, Beatport, Alienware, M-Audio, Native Instruments, IK Multimedia, PVDJ, PK Graphics, Ableton, The DubHouse, Propellerheads, Technics, FreeFloat, The Church, PCDJ and every DJ who entered this year's event thank you. From the sheer number of quality mixes, we can tell you that dance music is thriving in the United States. The amount of outstanding talent and creativity really blew us away, and every DJ who's putting their heart, mind and soul behind the music is a winner. John Digweed has made his decision and the winner is...
Think you got skills?? Then start practicing! The Next Big Thing 2005 will kick off at the end of the summer!!
News Archives



Digihear? Stories: July 2005
Digihear? Stories: June 2005
Digihear? Stories: May 2005
Digihear? Stories: April 2005
Digihear? Stories: March 2005
Digihear? Stories: February 2005
Digihear? Stories: January 2005
Digihear? Stories: December 2004
Digihear? Stories: November 2004
Digihear? Stories: October 2004
Digihear? Stories: September 2004
Digihear? Stories: August 2004